We are proud to announce Vintage 4 Band Radio.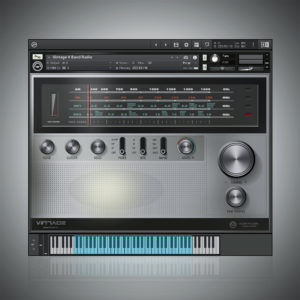 The world's most powerful Radio virtual instrument combo!
Vintage 4 Band Radio is your all-in-one virtual instrument for radio sounds.
Powered by Native Instruments Kontakt 5.
This definitive collection of 617 samples advances the legacy of the
Alden Nulden Productions Old Radio by delivering samples aimed squarely at radio simulation creation.
From radio static, bleeps, Morse code, radio talks, Data transmission sounds, white noises to LoFi sounds, drones, crack sounds and many more.
If you need radio sounds for your project then Vintage 4 Band Radio is your solution to create your sound in seconds.
Also we announce a month 20% sales discount to all our products.